Sizing Directions
Follow the directions below to find your sizes by measuring. To find your exact sizes, we recommend purchasing a size kit.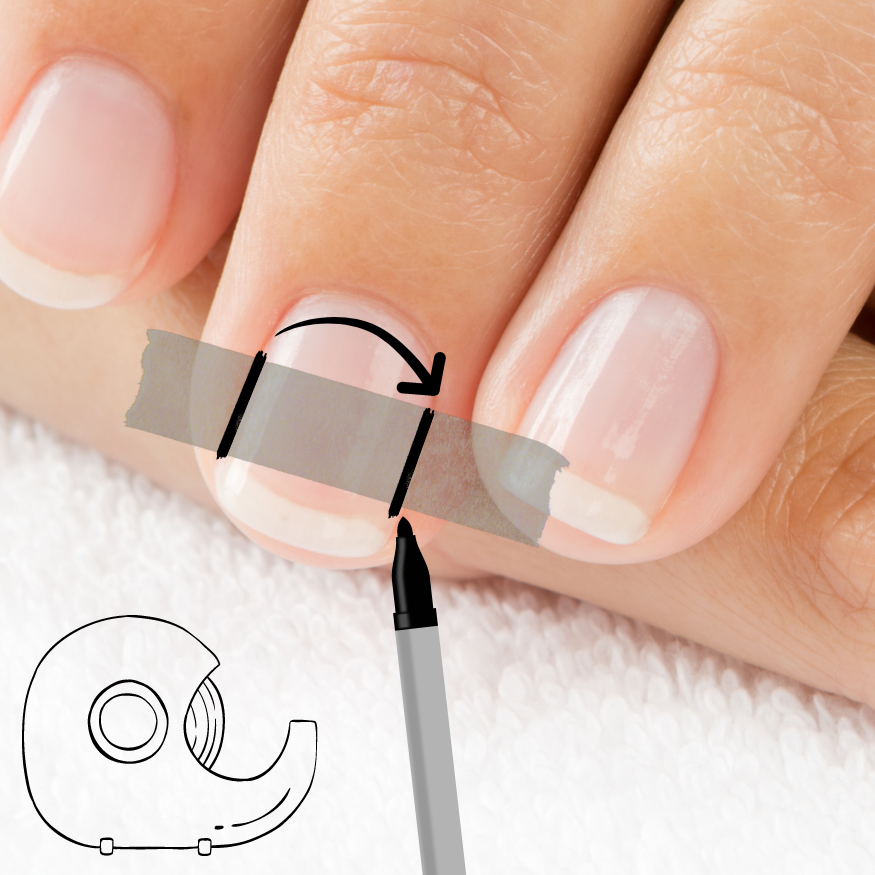 STEP 1
Place a piece of clear tape across your natural nail. Do not do this over fake nails.
STEP 2
Press down at the creases and mark with a marker. This will give you the full curve width of your fingernail.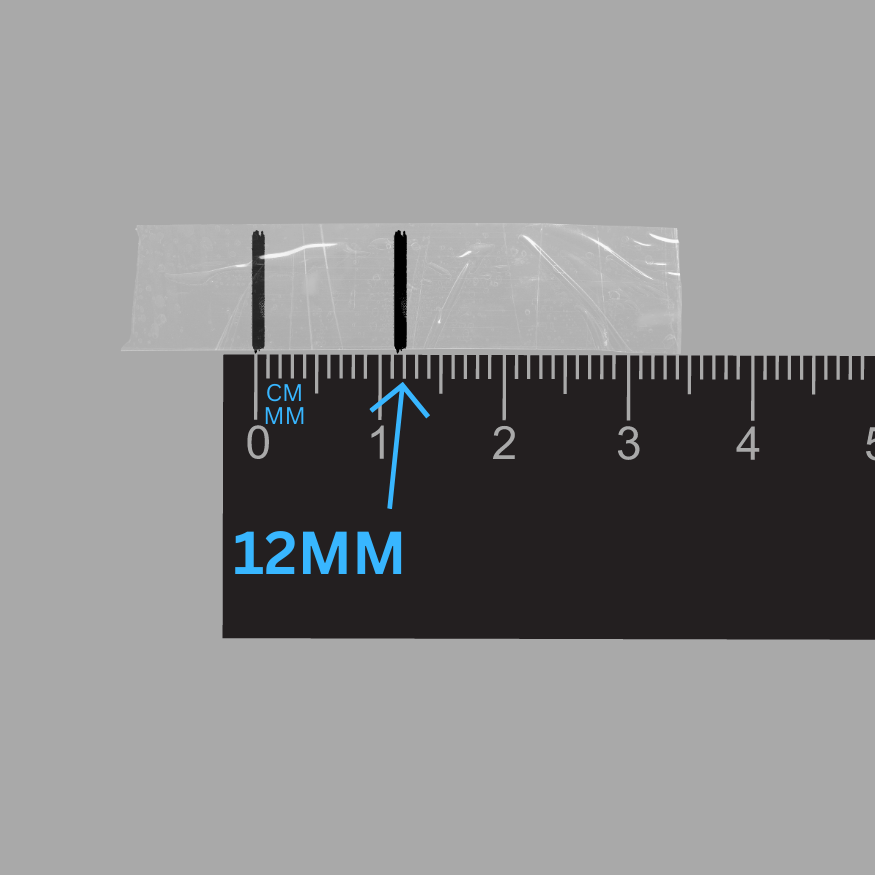 STEP 3
Remove the tape and place it along the cm/mm side of a ruler (not the inches side).
Measure to the outer edge of each marker line for best results.
In this example, the nail measures 12mm.
STEP 4
Repeat this process for each fingernail.
Selecting your Size
When you order a nail set, you will see the following size options:
XS 14/11/12/10/8
S 15/12/13/11/8
M 16/12/13/11/9
L 17/13/14/12/10
If you don't fit any of these sizes, select the custom option in the size dropdown and type your sizes in the text field.
If you're still unsure, you can purchase a size kit to find your exact sizes.